Society in Which Humans and Nature Coexist Action policies ②
Procuring sustainable lumber following extensive due diligence


Promoting the practices of the FairWood initiative
→ Building a sustainable society through proper lumber procurement
Exercising due diligence with relation to procurement
Wood is an essential renewable resource, and we consume about 300,000 cubic meters of wood annually for house construction. However, illegal logging and the pressure to convert agricultural land to oil palm production have led to deterioration of the conservation function of the forest ecosystem, disruption to the lives of local residents, and interference in sustainable forest management. Moreover, because of the complexity of distribution channels, the need to ensure the traceability of wood has become an extremely important issue. In response to this situation, we have been encouraging our suppliers to exercise due diligence by thoroughly monitoring and researching the traceability of the lumber we purchase.
With respect to due diligence, many companies limit the scope of their surveys by excluding medium-density fiberboard (MDF), as it is not subject to legality review under Japan's Clean Wood Act. However, in order to pursue the goal of Zero Deforestation, which is an international requirement, we believe that manufacturers can play an important role by providing advice to suppliers of wood building materials regarding the tracking process in order to improve sustainability. In addition, in an effort to disclose the state of progress, we demonstrate thorough due diligence with regard to base materials, interior finishing materials, and equipment.
Mechanism and progress of sustainable wood procurement: Rank S and Rank A wood ratio of 95%
In terms of procurement, we have adopted 10 policies under our Wood Procurement Guidelines that take into consideration legality, the health of the ecosystems of the felling areas, and the lifestyles of the residents of the logging areas. Since 2006, we have been conducting annual surveys on the procurement status of about 50 suppliers of wood building materials, receiving reports on the legality of the procured lumber, the place of production, and attributes, quantifying them according to guidelines, and managing their progress. In fiscal 2019, we were able to proceed with confirmation of a new tropical peat forest during the survey.
For projects with insufficient assurance of traceability, we exercise thorough due diligence by visiting local production sites, conducting surveys, and confirming facts on the ground.
Through these activities, we are seeking to achieve Zero Deforestation, thus halting the destruction of forests that leads to destruction of the ecosystem.
In fiscal 2019, we were able to achieve our management target of a 95% ratio for Rank S and Rank A lumber. Although we do not set targets for use of certified materials alone in consideration of the healthy development of community forestry, 66% of all our wood building materials, including those used for interior installation, and 93% of structural wood we use, are FSC/PEFC certified (including certified processed wood). The ratio of certified products itself has been declining due to an increase in the adoption of domestic structural materials that undergo little certification even though they are sourced with sustainable forest management methods.
10 Wood Procurement Guidelines
Source wood products from areas with relatively low risk of illegal logging.
Source wood products from areas without sensitive ecosystems.
Do not source wood products from areas where local ecosystems are seriously damaged due to large-scale logging of natural forests.
Do not use endangered species for wood products.
Minimize CO2 emissions when producing, processing, and transporting wood products.
When logging wood products, avoid conflict with local communities and refrain from unfair labor practices.
Source wood products from areas of controlled logging, so as not to exceed the rate of forest regeneration.
Source wood products from domestic forests where well-planned forest management is in place to conserve ecosystems.
Source wood products from plantation forests that are managed so as to promote conservation and ecosystem development.
Use recyclable wood building materials.
Wood product procurement ranking
Depending on their total score, procured wood products are classified into four ranks, from high to low: S, A, B, and C. Minimally acceptable scores are set for Guidelines ① and ④, as we place a high priority on these two items.
Total score
(maximum 43 points)
Rank
34 and above
S
26 to 34
A
17 to 26
B
Below 17
C
Results of FTY2019 Survey
The first housing provided under SGEC Forest Certification Japan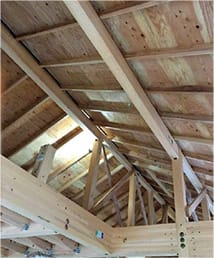 With the recent increase in environmental awareness among consumers, growing numbers of homebuyers are showing interest in certified housing.
Japan has a centuries-long history of forestry and lumber use. SGEC Forest Certification Japan is a domestic forest certification system that determines whether wood is sustainably and properly managed. Reciprocal recognition has been granted with the PEFC Council, global alliance of national forest certification systems.
In 2019, we built Japan's first private home recognized under SGEC/PEFC Project CoC Whole House Certification. We collaborated in the construction of the house with Mori for Forest Certification Company (a company under Masako Mori, Director, and located in Suita, Japan), a joint venture company that promotes the spread and adoption of SGEC/ PEFC certification. At the time of certification, we performed all work necessary to verify that at least 70% of the wood used in construction was certified in Japan, and that other wood-derived materials were obtained from appropriately managed forests, including paper products such as wallpaper and fusuma paper. A confirmation effort was undertaken to ensure that this material was derived from appropriately managed forests. We were able to gain knowledge and expertise regarding forest certified houses through our efforts to obtain detailed information from all suppliers; this included tree species, production areas, and whether local NGOs had indicated any issues. We are considering using this experience to provide new choices in the housing we offer in the future.
Expert assessment of our initiatives
Sustainable wood procurement as promoted under the FairWood initiative
Global adoption of due diligence and the FairWood initiative for wood procurement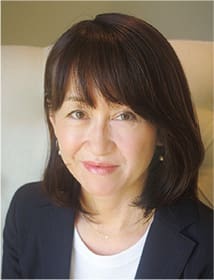 In 2008, a law was enacted in the United States to eliminate illegal lumber from the market. Since then, the EU and other countries and regions have followed suit, and in the past 10 years, the idea of supply chain management of the wood supply has been rapidly gaining ground. The common denominator in this trend is the exercise of due diligence. An increasing number of companies are practicing due diligence, which encompasses ESG factors, with respect to their wood purchases in terms of (1) collecting information, (2) implementing risk assessments, and (3) practicing risk mitigation to identify risks of illegality.
As an expert who has been monitoring these trends for about 15 years, the most distinctive feature of Sekisui House's FairWood procurement initiative is that it positions due diligence as an investment in the world and in the future of the planet. By recognizing its responsibilities as a major manufacturer and its influence on suppliers, and by proactively analyzing and responding to ESG risks that are highly relevant to the company, Sekisui House clearly aims to contribute to the emergence of a sustainable society as a whole. Among the 10 indicators of FairWood procurement, it is only natural to comply with "legality" in addition to the need for ecological conservation, CO2 reduction at home and abroad, and consideration of the social welfare of local residents; consequently, the company has accumulated a substantial procurement record.
In the exercise of due diligence, increasing the proportion of certified materials is often identified as one goal. As conversion of forest land to agricultural land is rapidly progressing around the world, the certification system itself is considered a visible tool for countering deforestation. However, in the case of Sekisui House, the final goal is not simply to utilize certified materials; the company is practicing responsible procurement from the perspective of identifying potential risks through due diligence and by investing in the future of the planet. Examples include branding of domestic lumber as part of the evaluation of community forest lumber that supports domestic producers; and small-scale agroforestry that encounters high hurdles to obtaining certification. Due diligence is not originally uniform. Optimizing and creating original products is one of the most effective options for individual companies while at the same time serving as an element of differentiation from others.
Ecologically rich natural tropical forests that regulate climate and temperature are rapidly disappearing, but the Japanese lumber industry and consumers alike still do not seem to have responded by exhibiting any sense of crisis. In the future, we hope not only to expand our efforts within the company, but also to raise awareness of the idea of investing in the future of the planet through the construction industry and peripheral industries with the support of consumers and suppliers.