Group Vision and Material Issues
The Sekisui House Group conducts various businesses to create unique value based on its Corporate Philosophy.
Now, under the global vision we announced in 2020 to make home the happiest place in the world, we aim to create homeowner value in the era of the 100-year lifespan as we steadily transform into a global company that offers integrated technologies, lifestyle design and services based on the residential domain.
Moreover, in anticipation of accelerating changes in social conditions, we have established Sustainability Vision 2050, which sets forth medium-to-long-term goals, issues and targets for the Sekisui House Group to pursue in order to sustainably create value together with its stakeholders. By reflecting this vision in our business strategies, we are working to improve both our corporate value and value for society.
Through our business activities, each Sekisui House Group employee puts into practice our philosophy of love of humanity.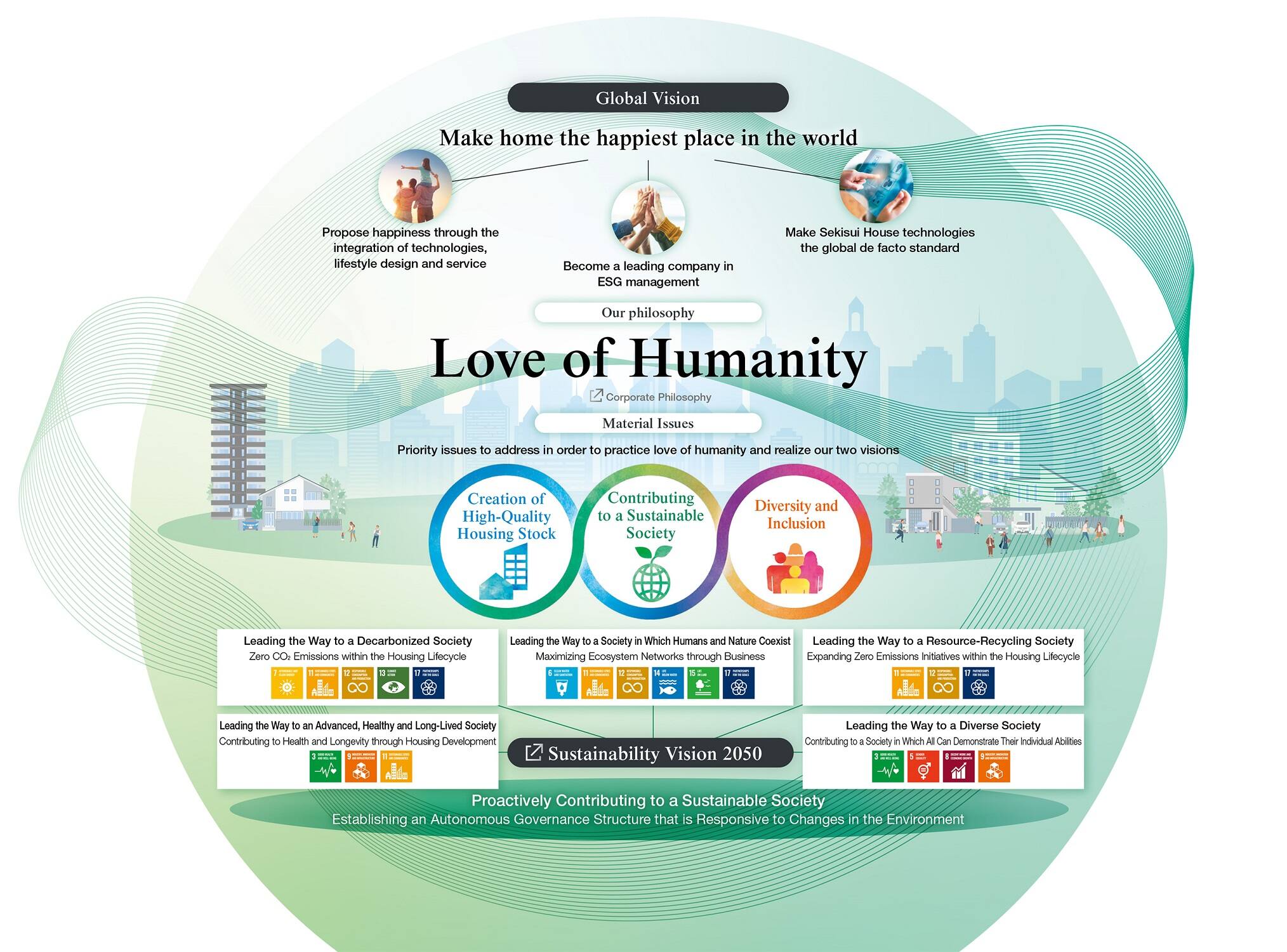 Sustainability Vision 2050, Our Long-term Vision Targeting 2050
(Adopted in 2016, updated in 2017)
Sustainability Vision 2050 ushers in the 30-year vision of NEXT SEKISUI HOUSE and our initiatives with respect to the material issues. Below are the goals we have adopted for 2030 and 2050 regarding social issues and the environment.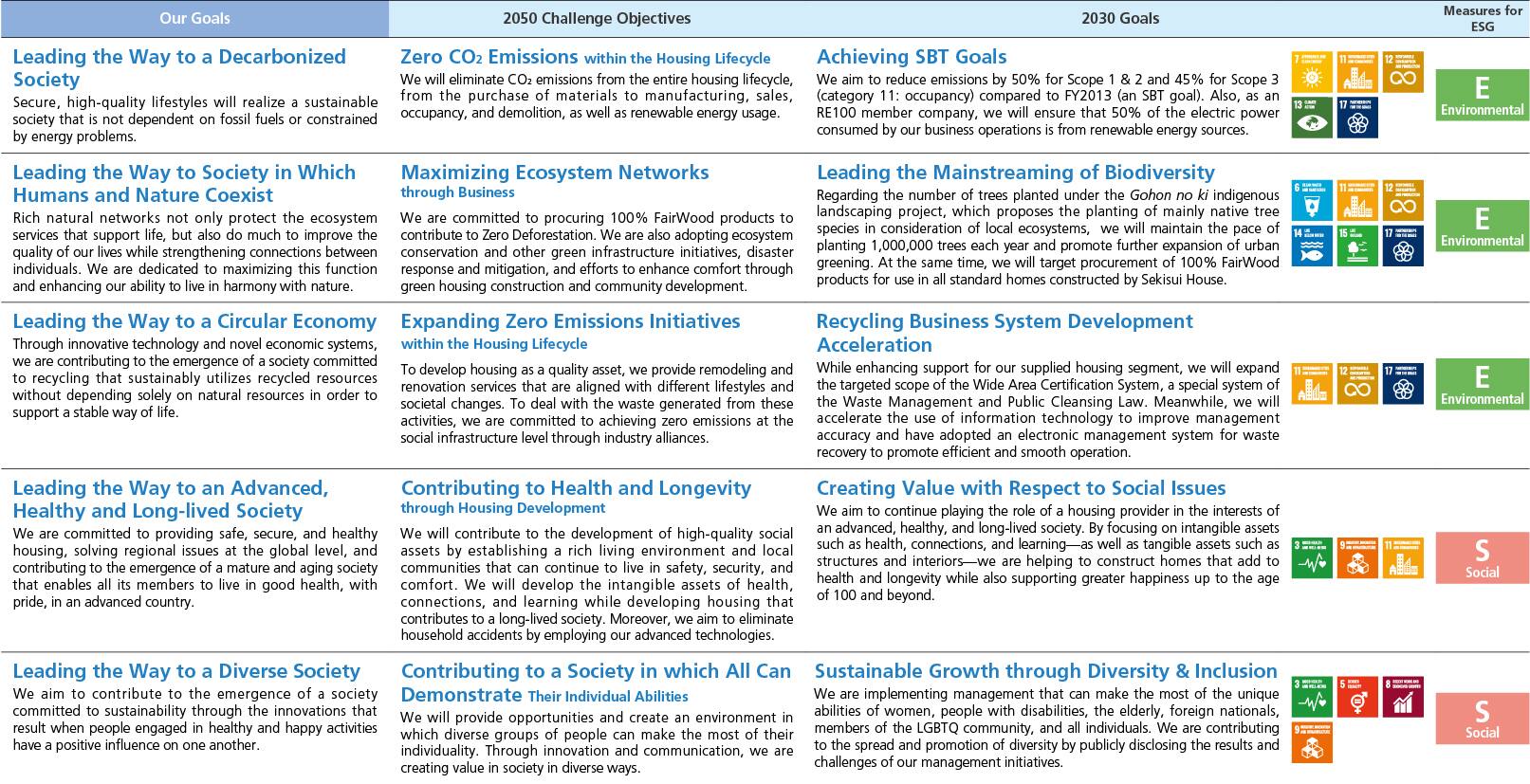 Our Material Issues and the Value We Provide
Since its founding, Sekisui House has delivered wide-ranging value as part of its unwavering commitment to customer happiness, societal happiness and employee happiness through its businesses based on its Corporate Philosophy of love of humanity. Sekisui House's value to society lies in all we have done over our history of more than 60 years, which is also closely related to our material issues.
Based on this understanding, in 2022 Sekisui House identified the creation of high-quality housing stock, contributing to a sustainable society, and diversity and inclusion as its latest material issues. They are the basis for our ongoing commitment to providing sophisticated value with the goals of contributing to happiness in the era of the 100-year lifespan and making home the happiest place in the world.