Life at the pinnacle of Kyushu.
A sketch on the surface of the ocean and the creation
of a forest the advent of an island city .
Standing above all, the Tower Residence's premium floor resonates
with the highest ideals of environmental creation
and provides well-deserved enjoyment.
Welcome to the pinnacle of pride in living.
Earth-colored twin towers harmonizing with
the rich natural environment
Going beyond development for development's sake, Sekisui House has long worked to create bridges to the future in harmony with the sea and greenery for an environment for a wide range of generations. In Island City this can be seen for a symbiosis between high-quality living and beautiful nature.
The Island City Ocean & Forest Tower Residence is built on the corner of a greenbelt, a symbol of Fukuoka City. It is the culmination of all the expectations and potential of the Sekisui House condominium plans in this area.
The 48 floors of the two 161-meter towers are impressive. Boasting a Japanese tree that called TOCHINOKI motif and graceful earth tones, the towers are full of potential to become a new landmark for Island City.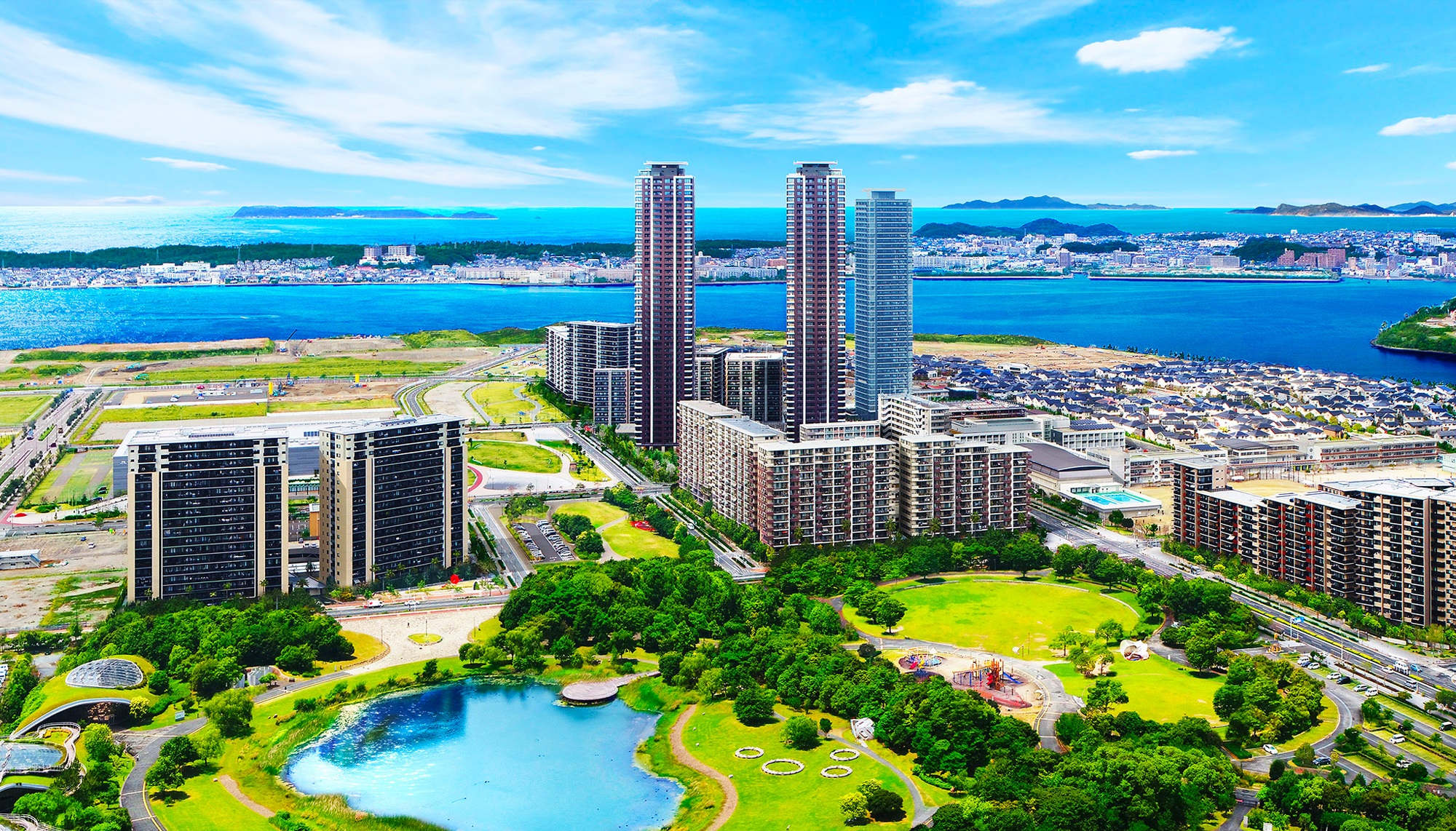 An approach made for ultimate convenience in a beautiful location near the city's greenbelt.
The 1.7 kilometers greenbelt corridor connects Island City Central Park, a resting spot where you can fully enjoy the colors of the four seasons, to Habataki Park (currently under construction) on the north side. Along with being a great place to walk and jog, events such as open-air cafés and market are also held in this community space.
Island City Ocean & Forest Tower Residence is in the ideal location where its vast greenery blends in with the greenbelt. In tranquility free from the hustle and bustle of the city, a soothing green landscape seems to pour into the windows 365 days a year. In March 2021, the Fukuoka City Expressway / Island City Line was fully opened, improving access to many areas, including central Fukuoka making it easy to move around for business and leisure.
Fukuoka:a growing city with a youthful demography
Fukuoka has grown steadily, surpassing 1.5 million in 2013 and then surpassing 1.6 million in the next seven years. This puts it among the five-top growing cities in Japan after Yokohama, Osaka, Nagoya, and Sapporo. Large-scale urban redevelopment projects are taking place to improve convenience-such as the extension of the Nanakuma subway line subway to revitalize the Hakata Station area, as part of the Tenjin Big Bang Project.
The goal is not to simply expand for imaginary added value. Fukuoka City, as a designated Global Founding and Employment Creation Special Zone, promotes projects to attract and support startups from around Japan and abroad. The result has been a remarkable inflow of motivated youth which comprise a large portion of the population growth, creating a vibrant balance throughout the city between the people and economic environment.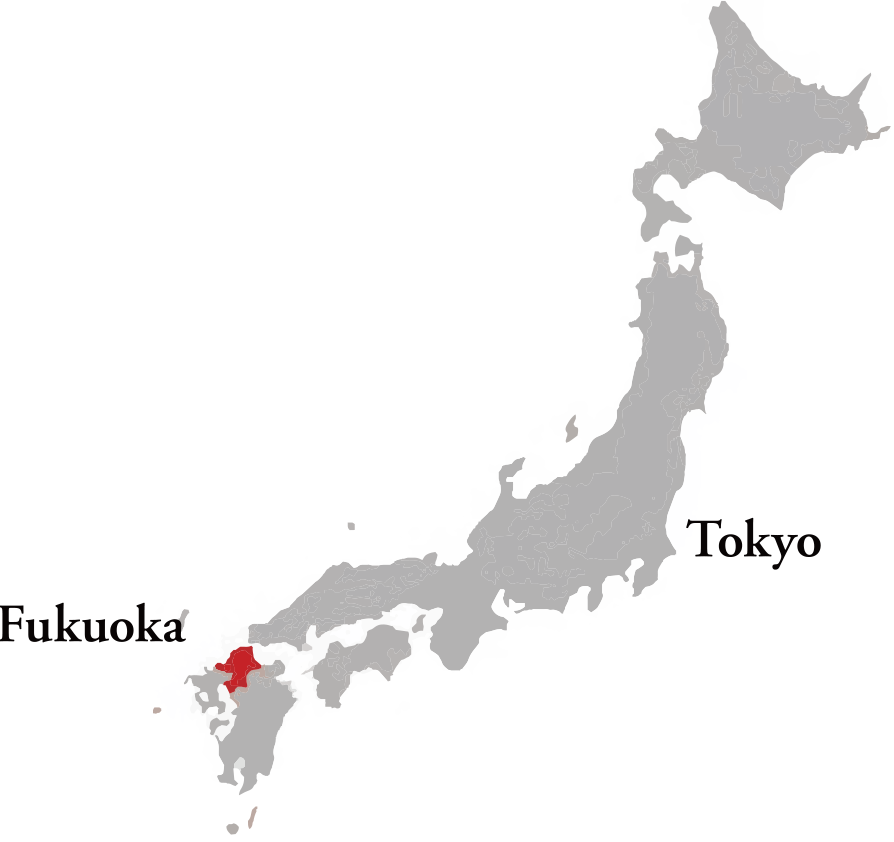 Development of Island City
Ideal community development from the ground up
In 2005, Sekisui House worked with Fukuoka City to create an ideal living environment based on coexistence and co-prosperity in cosmopolitan Fukuoka_Island City in eastern Hakata Bay. For the Fukuoka Island City Teriha Urban Development, Sekisui House received the prestigious 2018 Asian Townscape Award.
This project stood out from 49 applications from eight Asian countries because we focused on three aspects: development that harmonized with the environment by taking advantage of a waterfront area surrounded by ocean, development through universal design for safety and security, and inclusive development involving the entire community. Another factor was the creation of a smart city with an advanced energy environment aimed at reducing CO2 emissions.
Island City continues to evolve in areas such as IoT and the cultural arts for an ever-improving living environment.
Environment
Island City Central Park
Fukuoka has a north-south greenbelt through the center of the city, and Island City Central Park, which forms the core of the park, is a popular place to enjoy the flowers, insects and migratory birds with the seasonal scenery.
performance with

Nicola Gallizia.
Born in Milan, Nicola Gallizia studied at the Polytechnic University of Milan, and then became an assistant to Luca Meda, where he created images and products for Molteni & C and also Dada. Since 1999, he has worked as a development consultant.
In 2003, he became the art director of Molteni&C, the leading Italian designer furniture company. He excels as a designer for new graphic projects, concepts, product catalog production, booth design for major trade fairs, design and fashion shops, events and a variety of other projects.
Nicola Gallizia's space of beauty
After passing through the entrance, discover a beautiful space designed by Nicola Gallizia. With inspiration provided by the ocean, forest, sky and land that surrounds the island city, this world-famous designer has created a space of impeccable beauty.
A series of works created through a one-of-a-kind collaboration with a remarkable creator.
GRAND MAISON AKASAK KEYAKI RESIDENCE

ME MILANHOTEL IL DUCA[Milan/2015/131 rooms]

STARHOTELS ROSA GRAND[Milan/2009/90 rooms]
An Dignified Entrance with Stately Trees.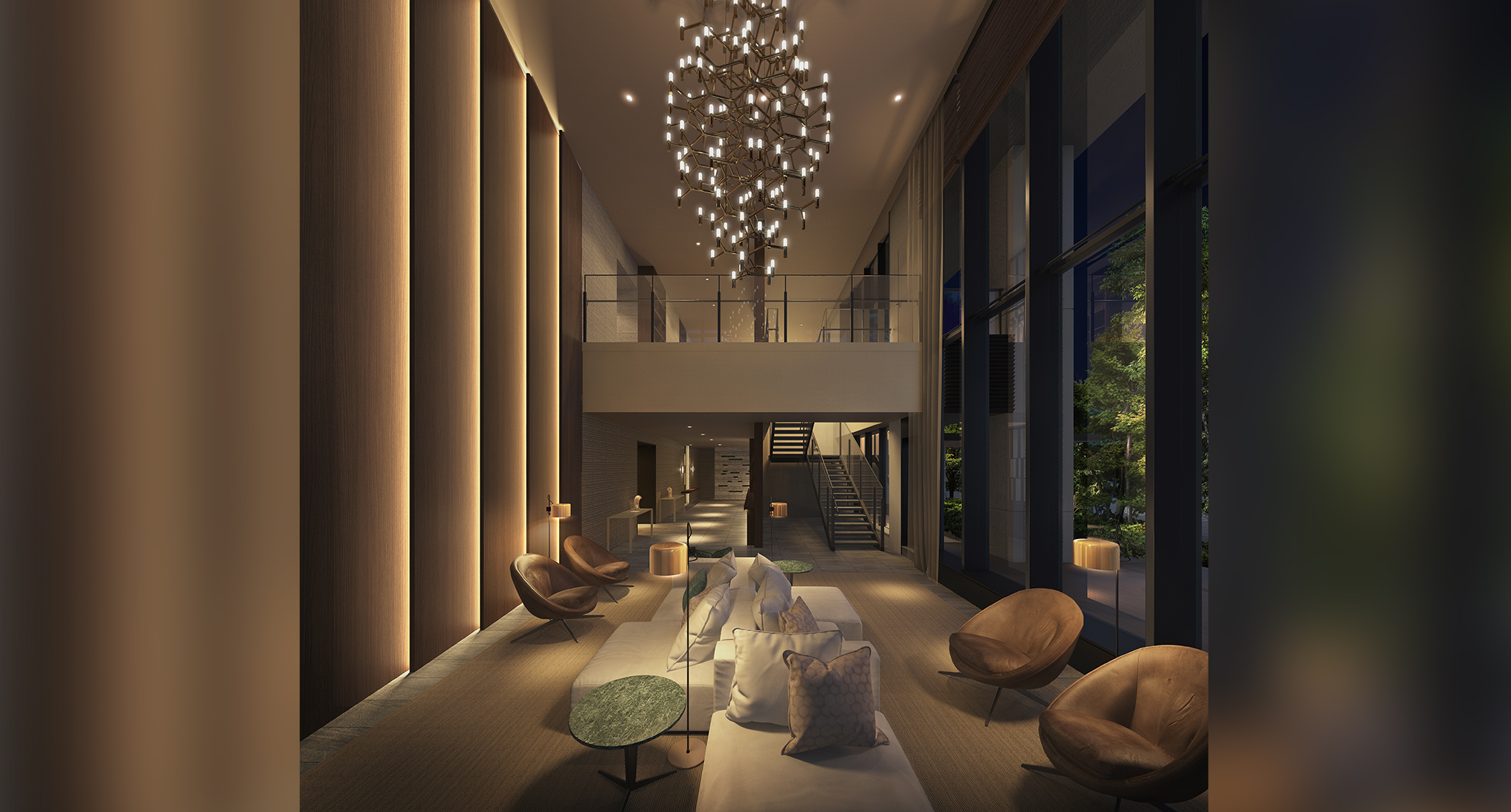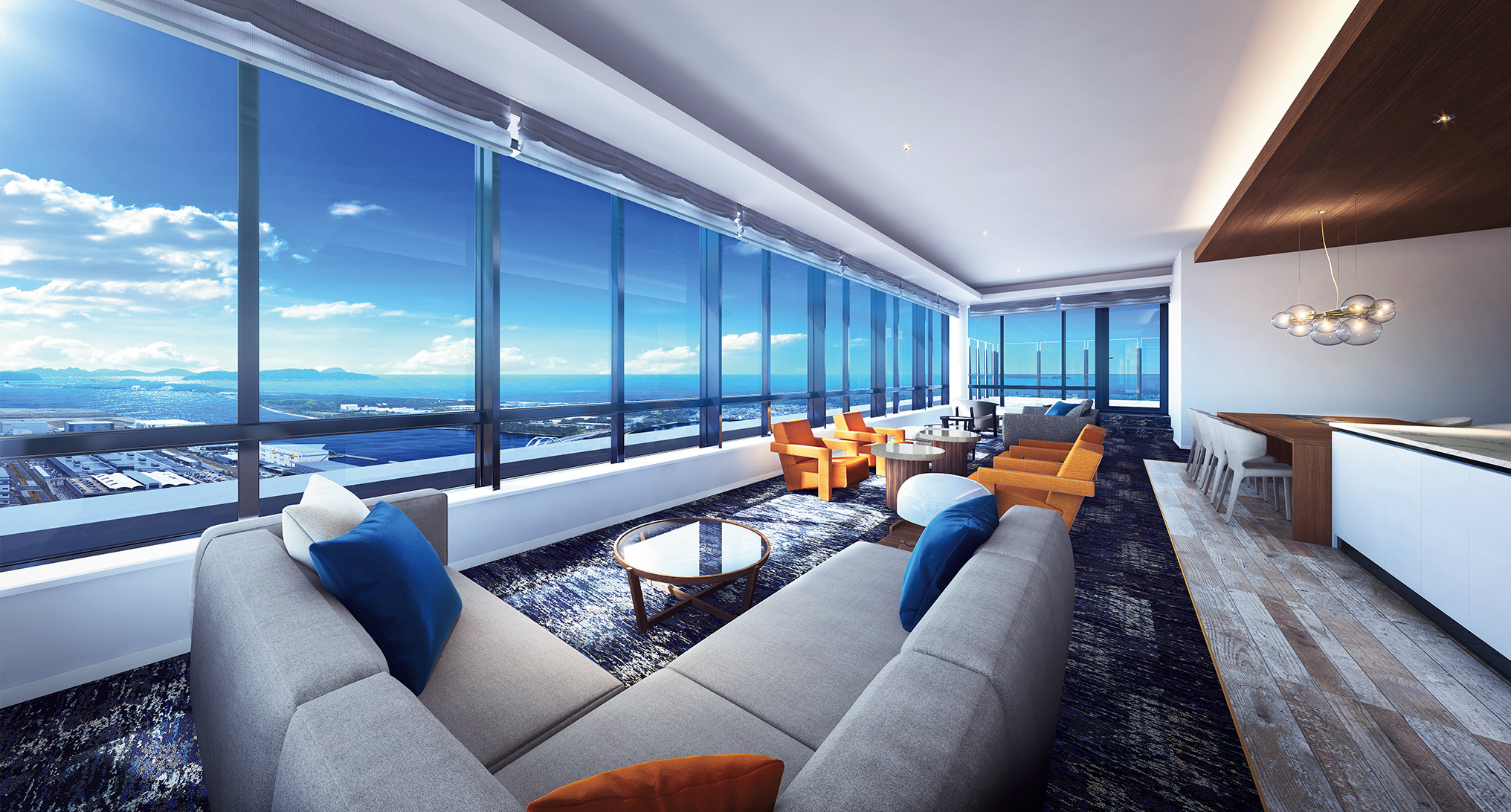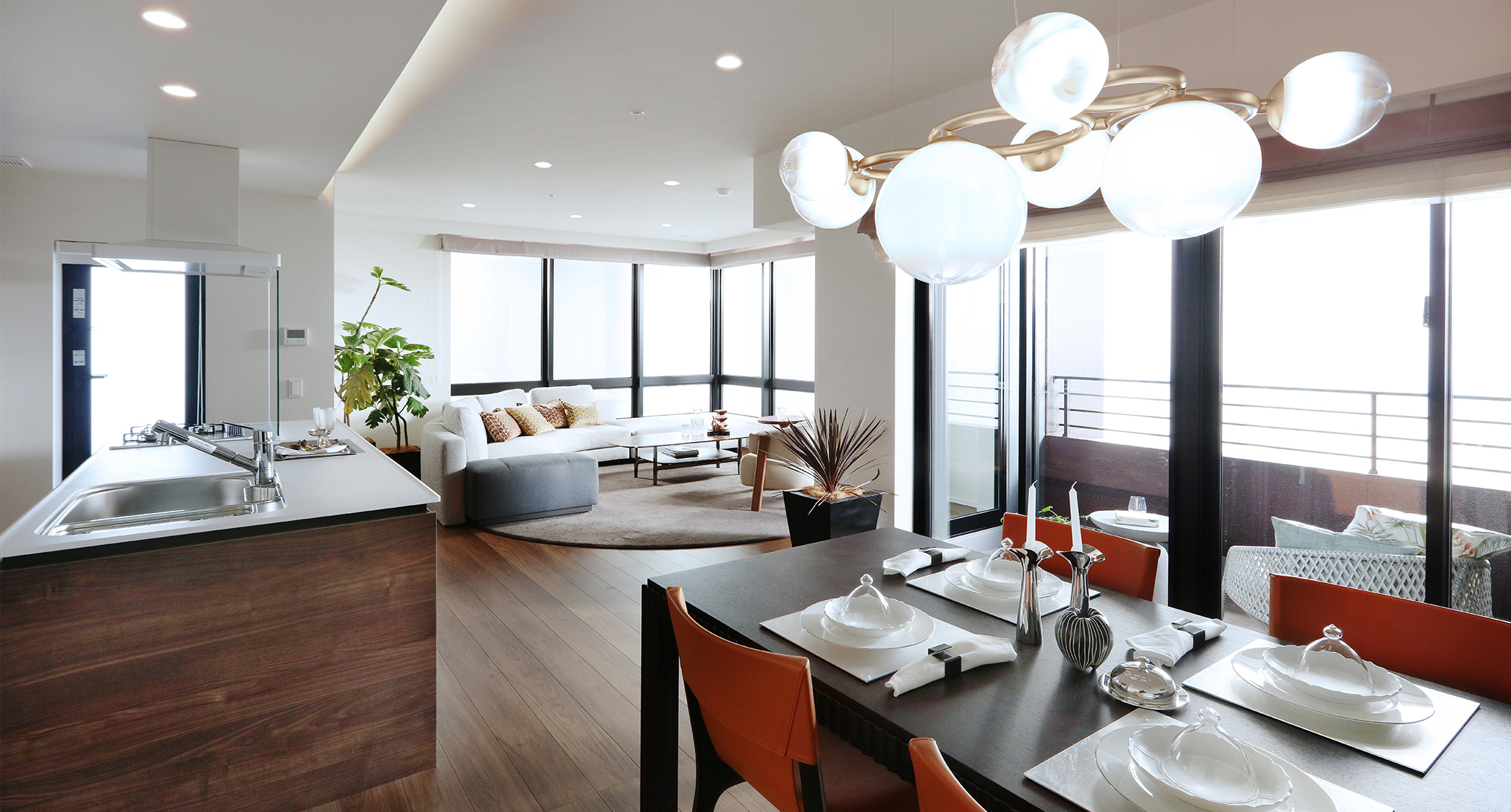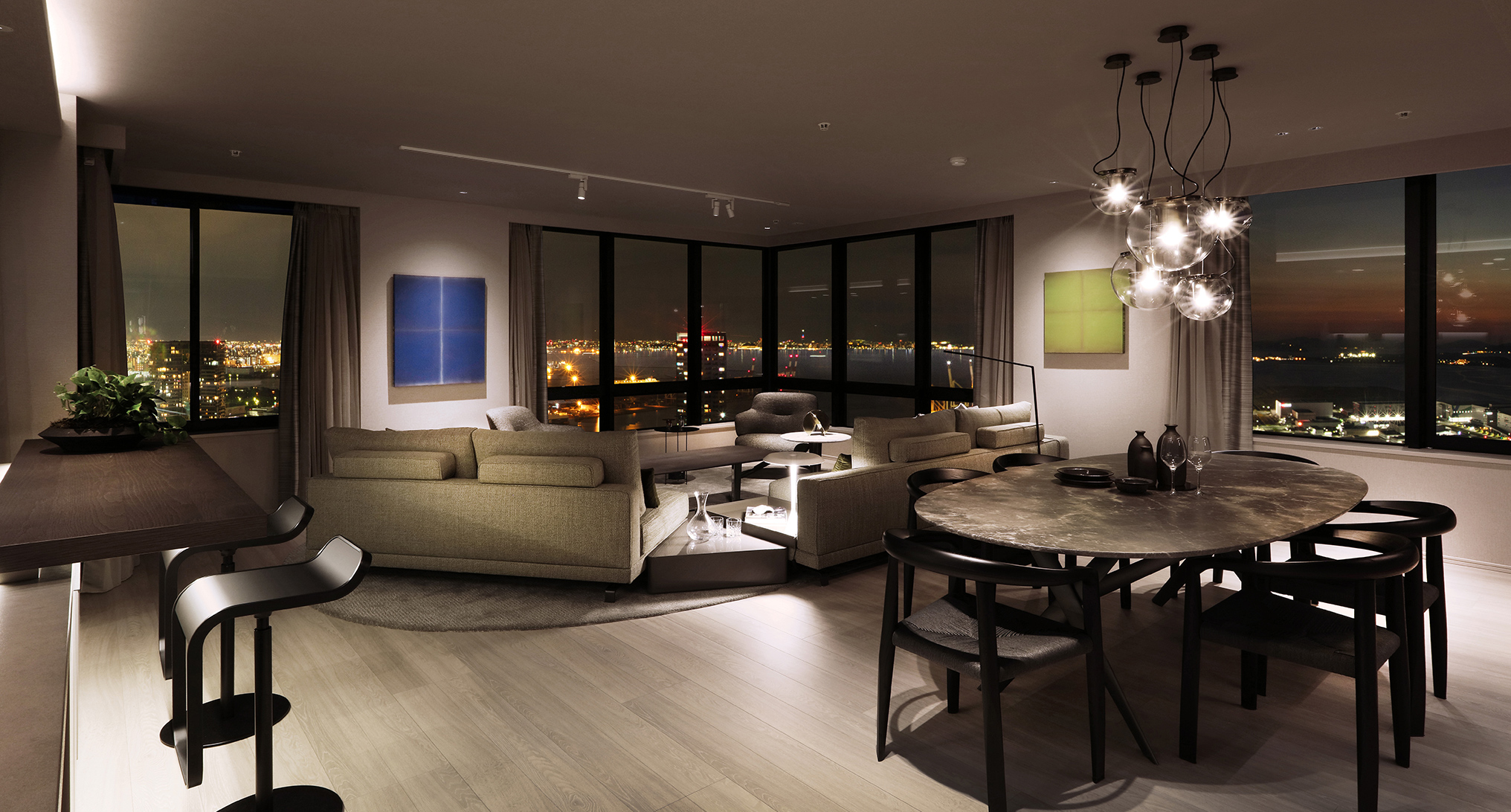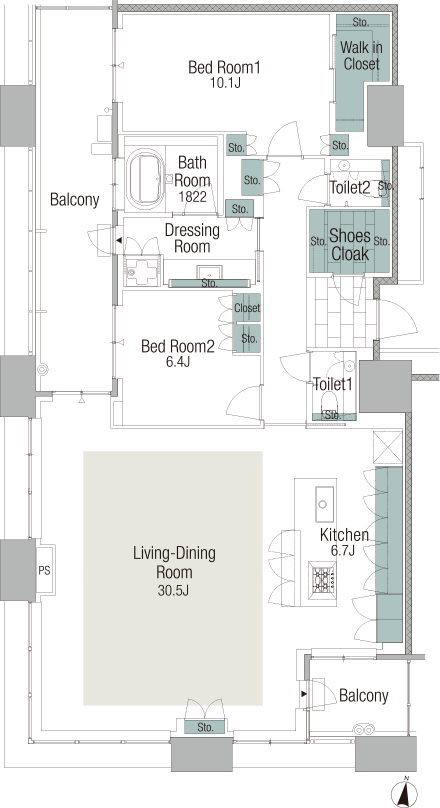 Name

ISLAND CITY OCEAN & FOREST TOWER RESIDENCE

Location

6-27-35, Kashiiteriha, Higashi-ku, Fukuoka City, Fukuoka Prefecture, Japan

Access to public transport

A one-minute walk from the Teriha Kita Shogakko-mae bus stop of the Nishitetsu Bus, a 28-minute walk from Kashii Kaen -mae Station on the Nishi-Nippon Railway Kaizuka Line.

Property area

18,867.28m² (Island City Ocean & Forest Tower Residences as a whole)

Building area

WEST: 1,332.72m²
EAST: 6,541.09m² (including parking building)

Total floor area

WEST: 35,490.64m²
EAST: 51,076.5m² (including parking building)

Total number of units

620 units (WEST: 310 units, EAST: 310 units)

Structure and number of floors

WEST: Reinforced concrete (partly steel-framed) 48 stories aboveground, EAST: Reinforced concrete (partly steel-framed) 48 stories aboveground

Scheduled move-in (Earliest handover date)

WEST: Immediate occupation possible after completion of the various formalities in January 2023;
EAST: Scheduled for February 2024
※Contracting procedures and meetings are available only in Japanese. If you are unable to communicate in Japanese, you will need to appoint a Japanese-speaking agent.
※When completing the contracting process, you will be required to submit an affidavit or other document verifying your identity. If a proxy is appointed, identification documents of the proxy are also required.
※The CGs shown are based on drawings and may differ slightly in shape, color, etc. from actual conditions. The plantings are at the planning stage and may be subject to change. The color of the leaves, branches, and the shape of the trees are depicted as they have grown since the completion of construction.
※The model room photos shown were taken of the model room (July 2021). Air conditioners, built-in furniture, lighting, and decorative accessories options (for a fee) are included. Furniture and furnishings are not included in the price.
※The drawings shown are subject to change due to future design changes, improvements, construction reasons, etc. The shapes of beams, etc. are simplified. The position, shape, etc. may vary depending on the number of floors. Please ask the staff for details.